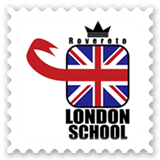 Welcome to London School Rovereto
Who said you can't have fun learning English? We've been organising English language summer camps for students aged 8-17 for the past 39 years. Discover our City Camps activities in your school and city and in our Folgaria Summer Camp, a unique experience to learn and have fun surrounded by the breathtaking Trentino Alps.
Fun & Learn 
London School Rovereto has been working on spreading the English language for the past 38 years. With our Summer City Camps and Folgaria Summer Camp, Marina di Grosseto e Caorle, we aim to offer weeks of high quality activities to stimulate students to speak, ask questions, observe and discover ways to use the English language with the help of the teachers/tutors, overcoming a widespread shyness and fear of making mistakes. Classes will result interesting and enjoyable, giving the students the right stimulus to start every activity day with enthusiasm and feel proud of their achievements. Their accomplishments will be shown in a final show at the end of the camp, which parents will attend. Often children and young adults struggle learning a new language due to shyness and lack of confidence.
Once they understand that the only way to communicate with their teachers is English, they push themselves to speak the language, asking questions, explaining, making mistakes, correcting themselves, creating dialogues and learning short theatrical scenes, songs and dances, directed by the teachers. Students work in groups and pairs, play and speak in English practically always, including during sport activities and lunch breaks. In short, this is a practical and fun method that we have been using for years, to introduce students to the English language or to broaden their knowledge in an environment different from their school.
More information here Questo indirizzo email è protetto dagli spambots. È necessario abilitare JavaScript per vederlo.